I took my second idea from the LinoIt TBL ELT Board, a lesson planned especially for this class and using a listening task as the presentation of language (Task 1).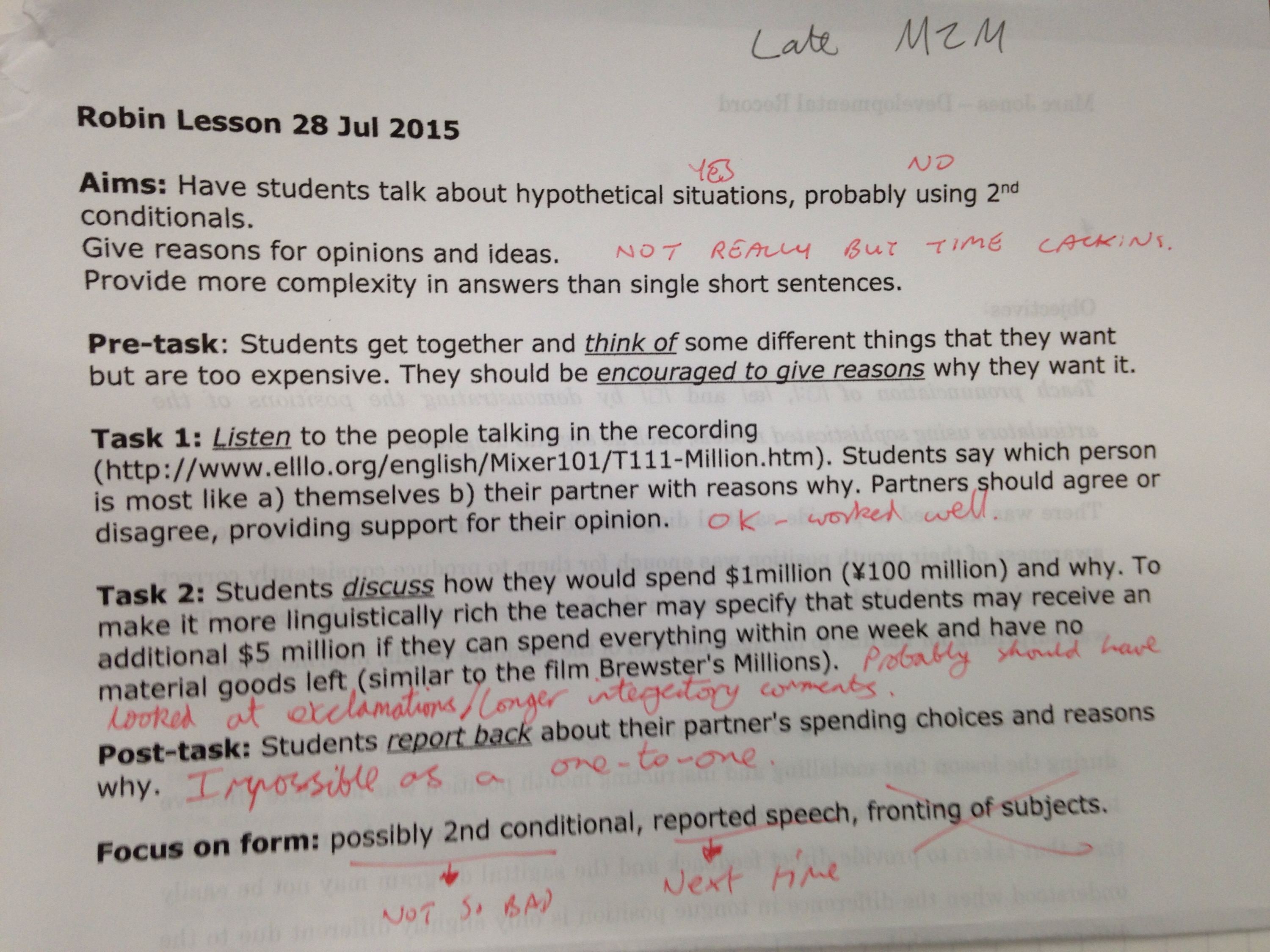 I was banking on three students attending but in the end only one student came and he was 20 minutes late.
We used the entire task sequence but I looked at listening to reduced forms in connected speech by using a prepared gapped transcript (my just-in-case activity).
Was it the best lesson ever? No. It was with a student who is often late and has erratic attendance so I just don't know his needs as well as those of the rest of the class. Did it go OK? Yes. I think I need to look at conditionals briefly for a bit of consolidation but really do more with reporting speech naturally.