This is basically to go with an idea that I am trying to run with. Based on the BerlinLanguage Worker GAS group, I would like to see something similar happen in the Greater Tokyo area. There is the ETJ Workshop series, but that is sponsored by Oxford University Press and what I am really interested in is people getting together to share their ideas and producing lesson plans and/or materials together, with the materials being Creative Commons licensed so that anyone who wants to use them can do so and change them or improve them as appropriate for their setting. If you are interested, get in touch via the comments.
---
Level:
Pre-intermediate upward.
Lesson Aims:
Students write a report using sequencing language.
Students produce a labelled diagram.
Time:
About an hour.
Materials:
Dirt, pebbles/gravel, water, disposable plastic cups (three per group), cloth, coffee filters, a pair of compasses/corkscrew/pocketknife, paper lined one side and unlined on the other.
1. Each group needs three cups. Put holes in the bottom of one.
2. Elicit names for all of the materials.
3. Pour water into one cup for each group and add dirt.
4. Tell students to clean the water. Remind them to use English as much as possible when talking to each other because they may need to write it down later.
5. Students try to clean water. If they don't manage it after about half an hour drop massive hints or else model it.
6. Students draw a diagram of their most successful filtration setup and label it. You might need to model it, you might not.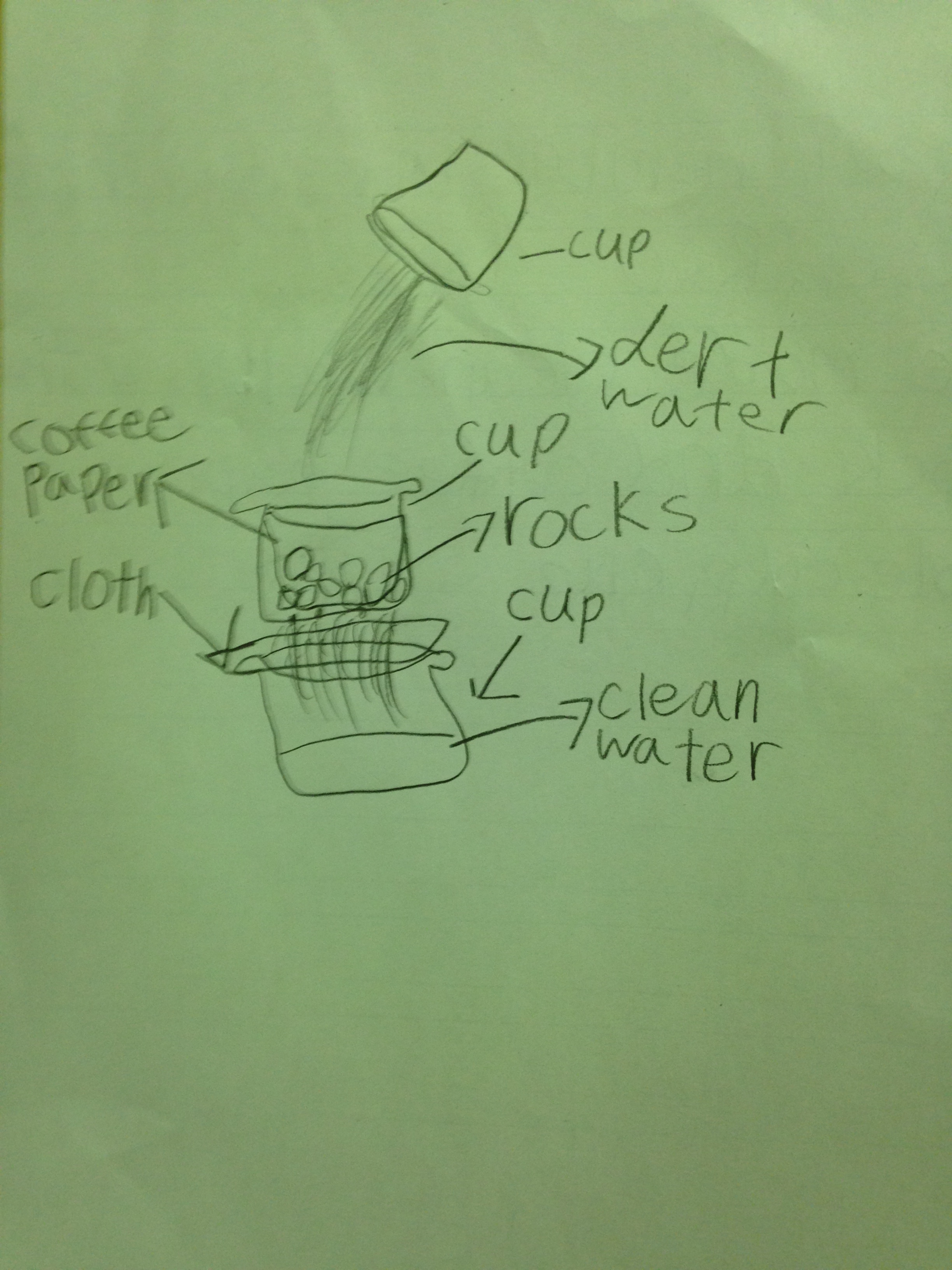 7. After diagrams are drawn, students write up what they did. Again, modelling the writing is advantageous and possibly essential depending on the level of the kids.
EXTENSION: Students evaluate their group. Who did what? Who had the most successful ideas.
MAKING IT MORE DIFFICULT: Put cooking oil or sugar in the water.