I took part in the first ever (and hopefully not last ever!) Tokyo Lesson Jam this morning.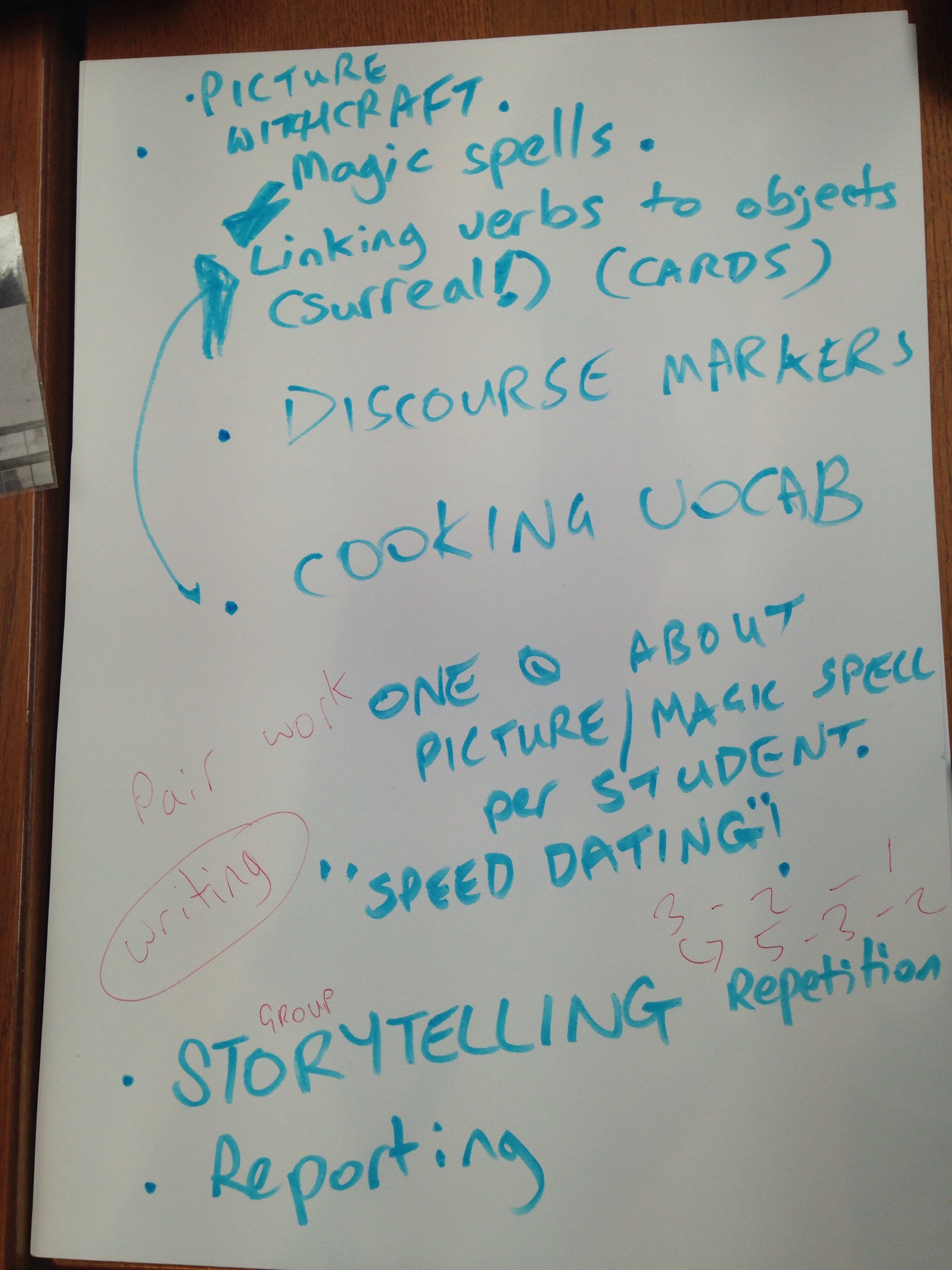 Before I get back to the real world of shopping, laundry and cooking, some stuff that wasn't directly related to jamming but that stuck with me.
Collocation games
Subzin movie quote search engine.
Excel can be useful for word bank-based templates. (Thanks David).
Group narratives ease the pressure. (Thanks Olya).