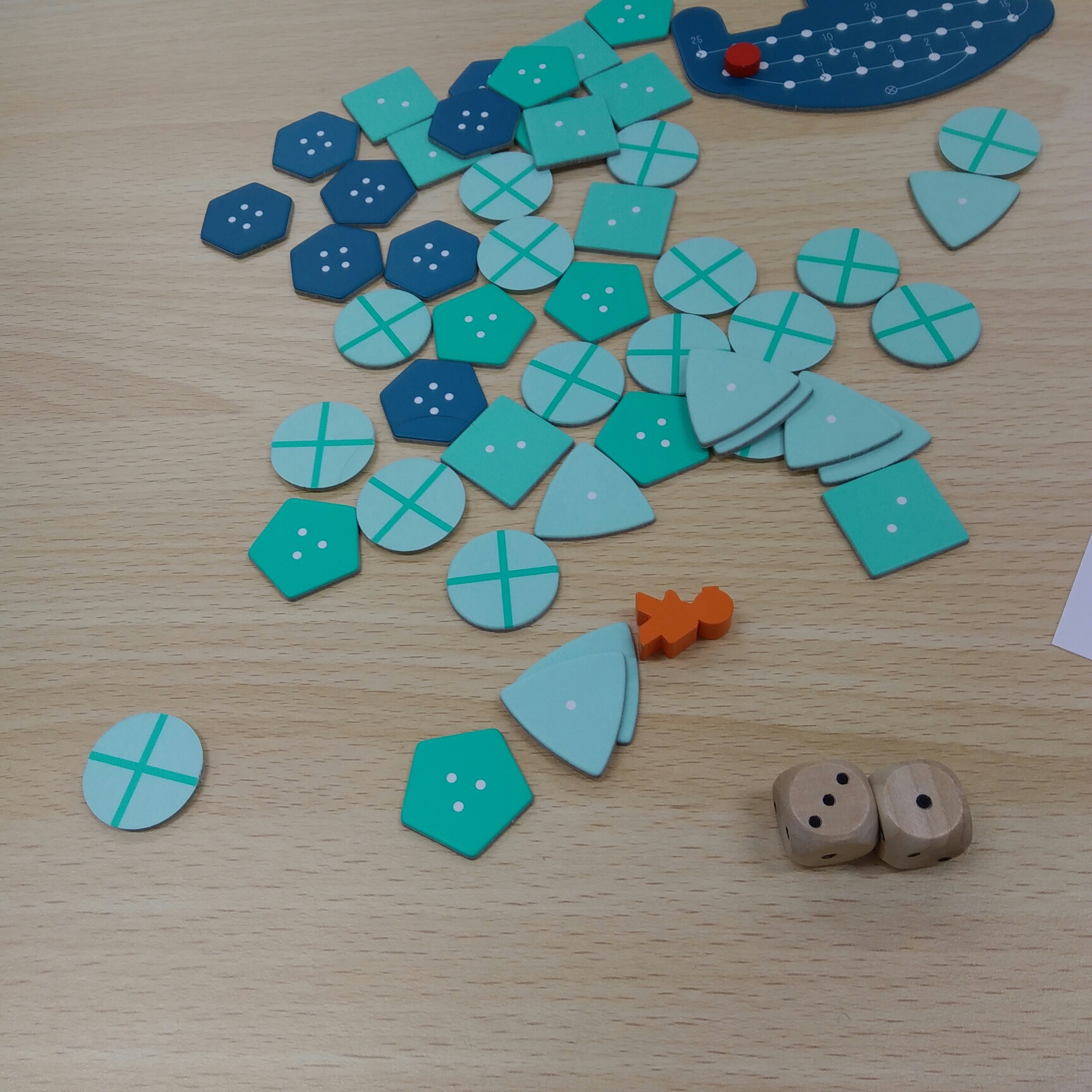 I've been experimenting with board games in the classroom, sometimes in a bit of an impromptu way.
"Seriously, Marc? Aren't you anti-game?"
No, I'm not; I'm anti time wasting. I'm going to write a bit about things I've done with them below. Both, coincidentally, are by Oink Games. They are pocket sized, due to the boards being made up of chips. Both games require collaboration as well as competition, with shifts between both states.
Troll
This is a game of guessing card values and 'betting' on the value in order to gain treasure. It's simple and addictive. The game works by guessing the value of a Troll card only one player has seen and as a group being lower (or not being the individual or one of a couple of individuals that takes the total over the Troll card value) in order to win gems.
I've played with children in small groups and in a big university class using teams, and this has tended to work well to encourage English use by penalising unnecessary Japanese use with a one-gem penalty. There's a tendency to play risky but that's the fun of the game. There's negotiation among groups, as well as explanations of betting strategies.
Deep Sea Adventure
This is Troll with movement and is difficult to win points from without a bit of restraint and cooperation.
You go around the board as a diver collecting treasure but there's an air ration, you only know the approximate value of the treasure and carrying it reduces your own movement and also reduces the air for everyone. Because of the game complexity, there is inbuilt need for communication, like "You can't move five. You need to go back two because of your treasure." or "you forgot to move the air meter." My favourite utterances were a very ladylike "Oh, shit!" and "Are you seriously going to do that?"
Never mind a deep sea adventure, it's a deep adventure into stuff students never say to one another.
Further reading
Rose Bard's blog posts tagged with game-based learning.
Japan Game Lab