For my main job, I use Google Meet for teaching online and a lot of our teacher input is based on using PowerPoint slides. This is not my choice, but it was what was in place and the materials get updated every year from existing materials.
Problem
Sometimes the slideshow 'jams' in Google Meet presentations.
Previous solution
Don't use slideshows, just show each slide and go through manually.
This looks terrible and sometimes there are animations in the slides that really should only be visible after students have talked about the previous point.
What I learned
In PowerPoint 2013 (yes, I know, but why would I pay for PowerPoint when it's not actually as good as my institutional Google Slides?) you can go to the ribbon menu and select slideshow settings then disable 'hardware graphic acceleration'.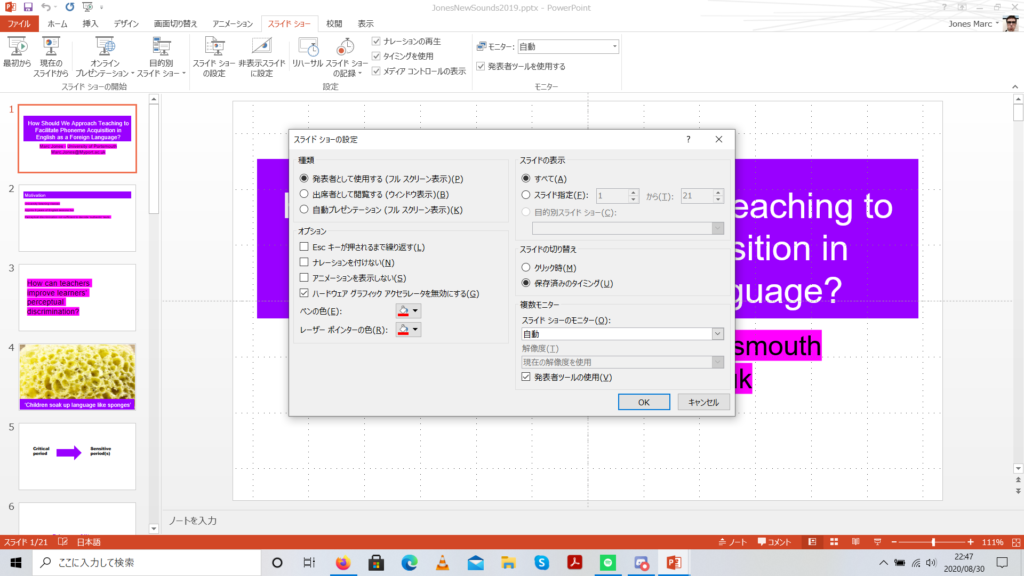 You can also check whether your slides have 'jammed' by right clicking the slideshow in progress and select 'show presenter mode'. You would already have selected the open slideshow to present so you don't actually share presenter mode with your students. You can also open the task bar from speaker mode, or by right clicking in the slideshow again.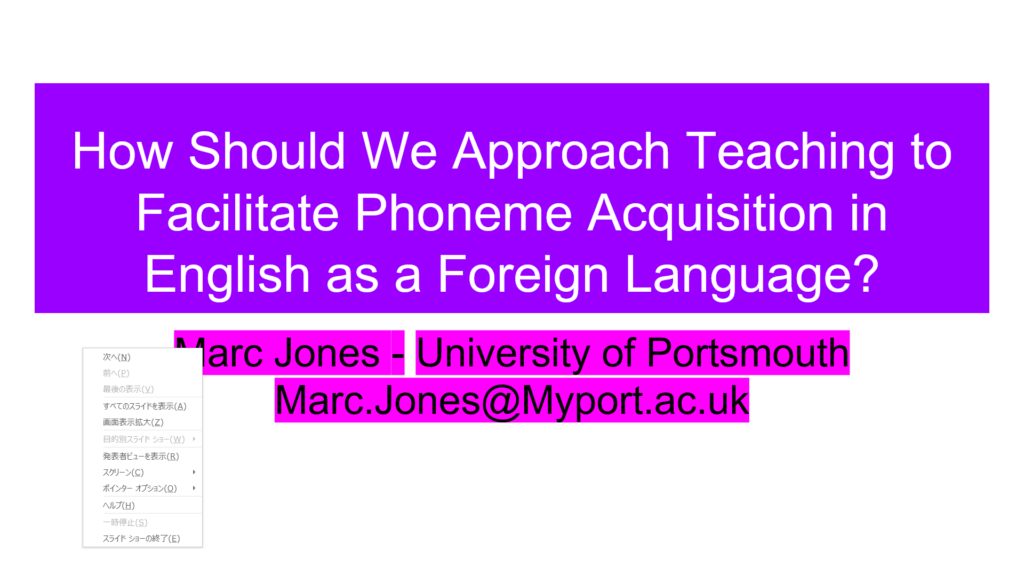 This is more for me to search how I did this in about three weeks time, but hopefully it will be helpful to you too! I bet the Japanese menus are a bit difficult for some people, but, er, not much I can do.