"What do you need to do?" the teacher asks.
"Um, speak English," the most outgoing student says.
"In what kinds of situations do you use English?"
"Business situations."
So, not the most illuminating of exchanges to help plan a curriculum. There have been loads of times that this has happened to me, and to others. There's a lovely post by Laura at Grown Up English about negotiating a task-based syllabus. You might also want a look at #TBLTChat 7 on syllabus design. Here, I'm going a bit hybrid.
With this group of learners I'm going to talk about, I asked their goals and what they usually use English for at work. I got that they want to work on fluency in speaking and listening, on the phone and face to face. There were no concrete situations, though.
Due to this, I get to use my imagination and have a bit of a daydream about other people's work. Maybe this is due to too much Quantum Leap ("Oh, boy!") as a boy. Not having the luxury of shadowing the students to find out about a typical day, I can only rely on what they tell me or what I can anticipate.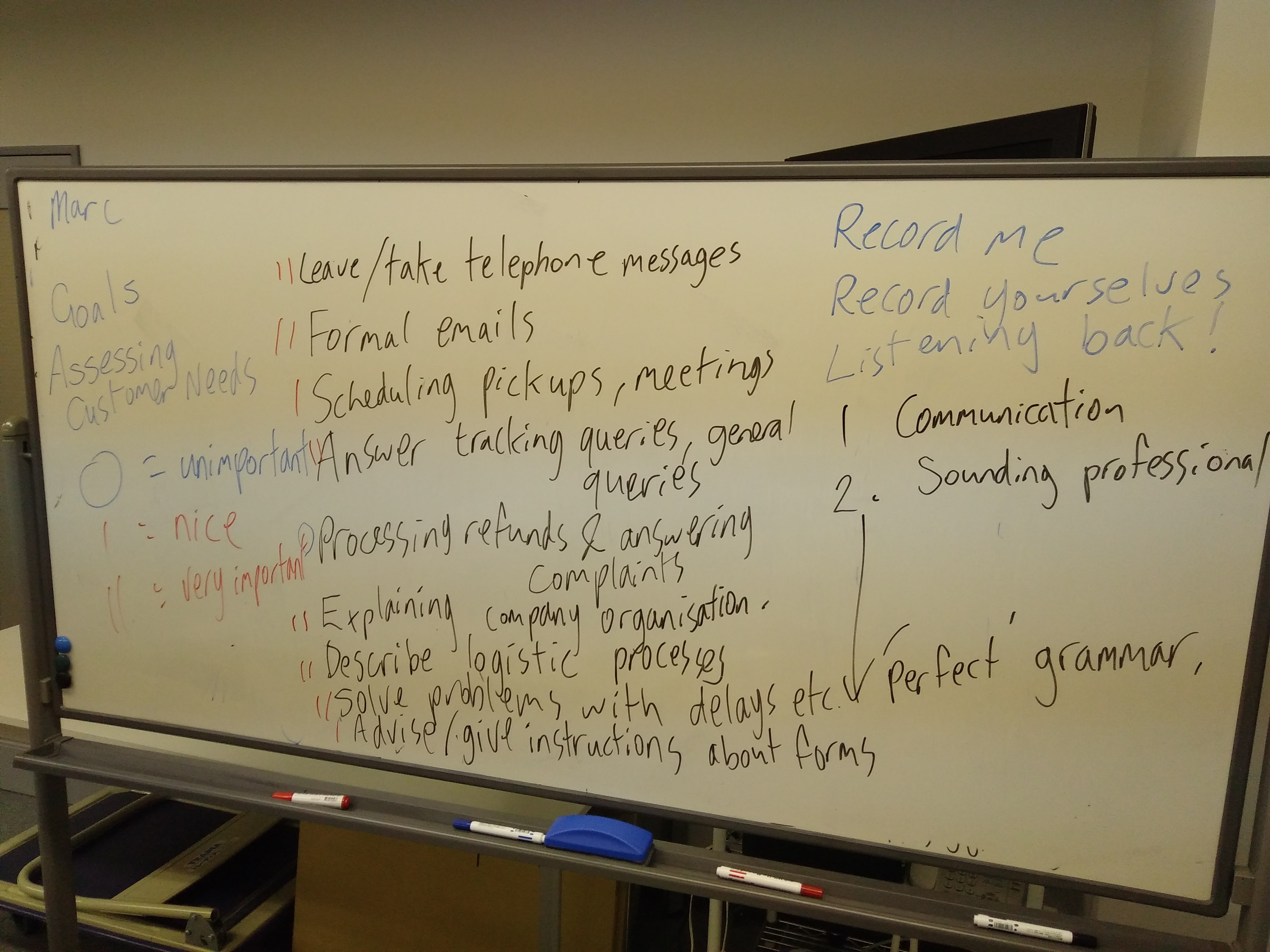 This board was based on my guesses what the students in this group might need based on knowledge that they work for a logistics services provider. I had the students in the group, of mixed level, rank the things that I chose according to how important they are.
It was interesting to find that answering complaints was not seen as important. I'll leave this open for the rest of the course. It was also interesting to find that I don't need to prioritise simple scheduling very highly. This means I'll conflate the scheduling and queries lessons, with a bit of wriggle room by adding other things and renegotiating the syllabus again.
I leave one slot at the end for review or covering what crops up and then this is our syllabus for the rest of our 10-hour course. If you have any other ideas, feel free to share them in the comments.