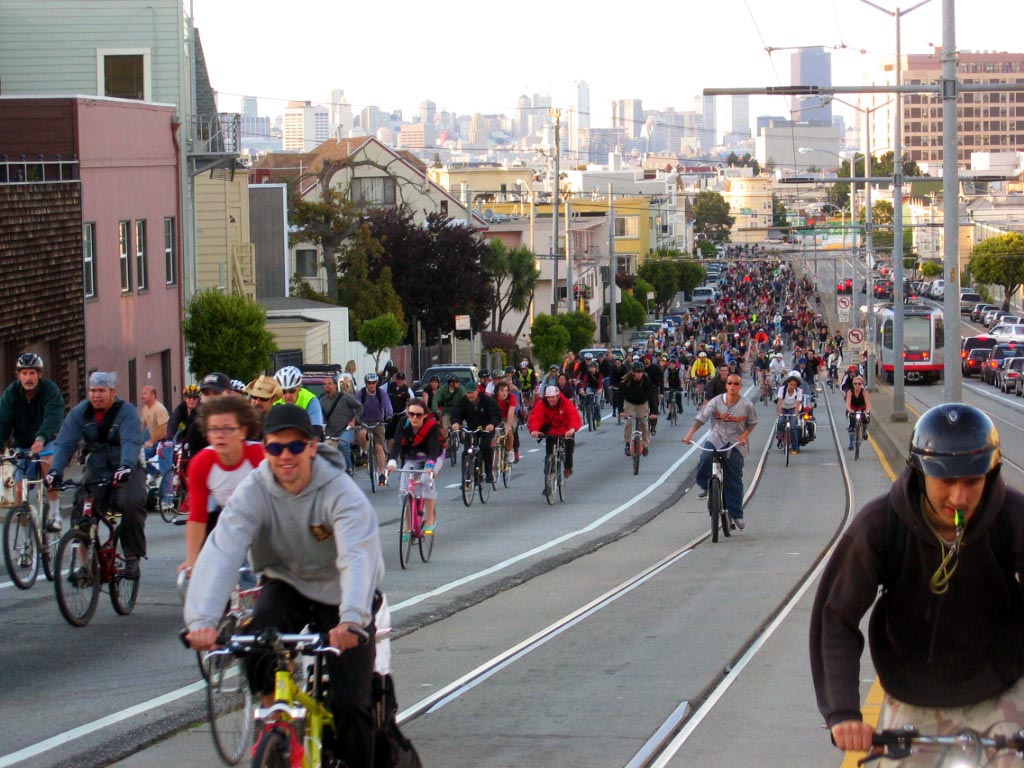 Image: Critical Mass bike ride, San Francisco 2007. Public Domain.
Earlier today I read Hana's post,  What does it all have to do with me? You should read it.
She talked about finding debates on how our work, organisations, associations and hierarchies more and more relevant to her and finding it more important to be critical in our profession.
Me, I think I have always been a romantic trapped inside a cynic. You see, I think I am drawn to seeking constant improvement and when others see things as good enough, it sets me off.
There are a million things that I have questions about. Why do so few in Japan's English conversation schools (eikaiwa) have any knowledge of SLA? Why would you use materials that are designed for a global market if your setting is one with a shared L1? Is pronunciation overlooked because it is difficult to teach well? Is that also the same for listening? Why are Japanese teachers assigned grammar classes and foreign teachers communication classes if the Japanese teachers consult native teachers about grammar so much and native teachers are known for supposedly talking too much? Why do we have a race to the bottom with wages?
It's talking about these things that gets others going to talk to other people, who in turn talk to others. This can turn into a critical mass. If enough people vote with their feet, change case number come. If we choose to just think things are terrible and say or do nothing, then nothing will happen.