This is the follow-up to my previous post, 'Find someone who' which detailed several problems with the TESOL sphere. The title for this post comes from the Situationists, and is a reference to the sand found underneath the paving stones torn up in the Paris 1968 revolutionary clashes.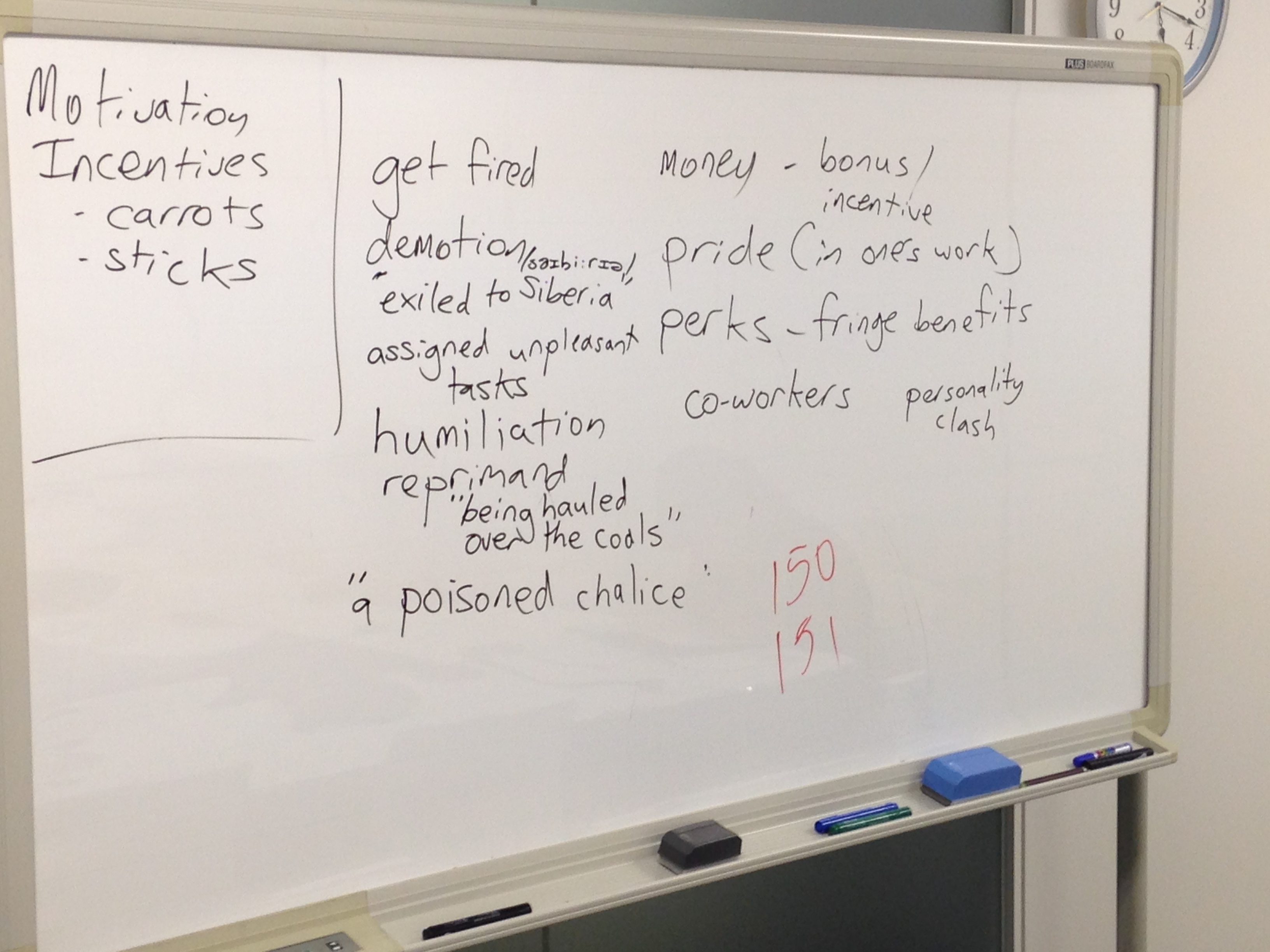 There is little to be achieved by only complaining about one's problems. Certainly, it is relieving to vent. After the venting, however, we have inaction, a restored status quo. There needs to be some sort of action, no matter whether it is a tactical advancement or sabotage.
A lot of us work outside our contracted hours. For those of us creating material to be used in classes and where we retain copyright, I would absolutely advise you to sell this on. Could you sell it as an ebook? As a zip file of materials? If you don't retain copyright, could you subvert laws and means by only using Creative Commons Share Alike media in your materials? This means that anything created must be shared with the same license. It would also mean that your organisation doesn't benefit at the expense of everyone else, even if they do stop you from selling it on yourself. If not, totally ensure that you provide only a paper copy to your organisation so that they cannot make a digital version without some effort. Mostly PDF scans look like PDF scans. Remember to add your name under the title or at least somewhere that is a pain to cut it from. If your materials are good and you get acknowledgement without any kind of benefit other than kudos, you might as well be paid in social media likes.
Working to rule is still a thing that feels a bit mean to some of us. I disagree, though I believe I ought to do it more. It's doing what you are contracted to do. Essentially, anything else is a freebie. If you are freelance, you probably think that freebies are horrible. If you work for an institution, these are often disguised as 'Everybody normally comes in early to prep and leaves late after marking'. I bet everyone did it because everyone else did it before. Do you know whether everyone else has the same contract? Have you considered that working those extra bits normalises working for free? If you can afford to work for free, lucky you! Just don't help bring about a culture where everyone else does.
For some of us, we do a phenomenal amount of CPD, including paying for our own qualifications which our organisations benefit from through bragging rights to students. If it isn't recognised, don't do it, or if you want to do it, don't declare it. If your employer wants to parade your CV around, they ought to damn well pay for what's gone onto it since you've been with them. This is one of the reasons I stopped working for one agency: they wanted an updated CV, but there was no extra to be paid as a DipTESOL holder. It doesn't have to be a diploma or degree, though. Courses, conferences and even webinars take time away from our families friends and chances of getting a nutritious meal instead of being too tired to cook.
If employers are trying to deskill the profession, we need to fight back, and perhaps even fight dirty. Abandon new syllabi and teach better, knowing its better for students to not get the advertised 'product'. Or transform the materials in such a way that only the highly skilled can use the supplementary materials. Make lesson plans unintelligible except to the initiated. You might get a stern talking to, even a warning. I might advise you, however, that the writing is already on the wall in this case and that you should probably be seeking alternative employment.
The social side of things is a different beast. Staff rooms not being safe, well, I have no idea beyond hoping others will call out bullshit if you can't. Sometimes, even this doesn't work. If you can keep a diary of anything, get it down on paper, or even have sympathetic witnesses who can vouch for you it might help (but equally might not). If you really can't take it, you could consult your union if you have one if your employer is unwilling to act. If you don't have one or get no joy, and you don't mind burning your bridges consult the department of employment or similar. You might not have a job to go to for that employer and there would be no good reference, but there would be some kind of record of complaint at least. A declaration that there are problems. I don't have any easy solutions here.
Similar to the invisibility of LGBTQ+ identities because it can be risky. Does one out oneself to make a point of visibility or look after oneself? I think it's a personal decision, and you might have to go the union/department-of-employment route here, too.
I started with the Situationists and I will end with them. "Be reasonable, demand the impossible." What is 'impossible' for employers and the industry at large is frequently not; it is only 'reasonable' and therefore right.