The Lesson
I did the graph idea from the TBLT ELT ideas board today and it went well, with a couple of changes.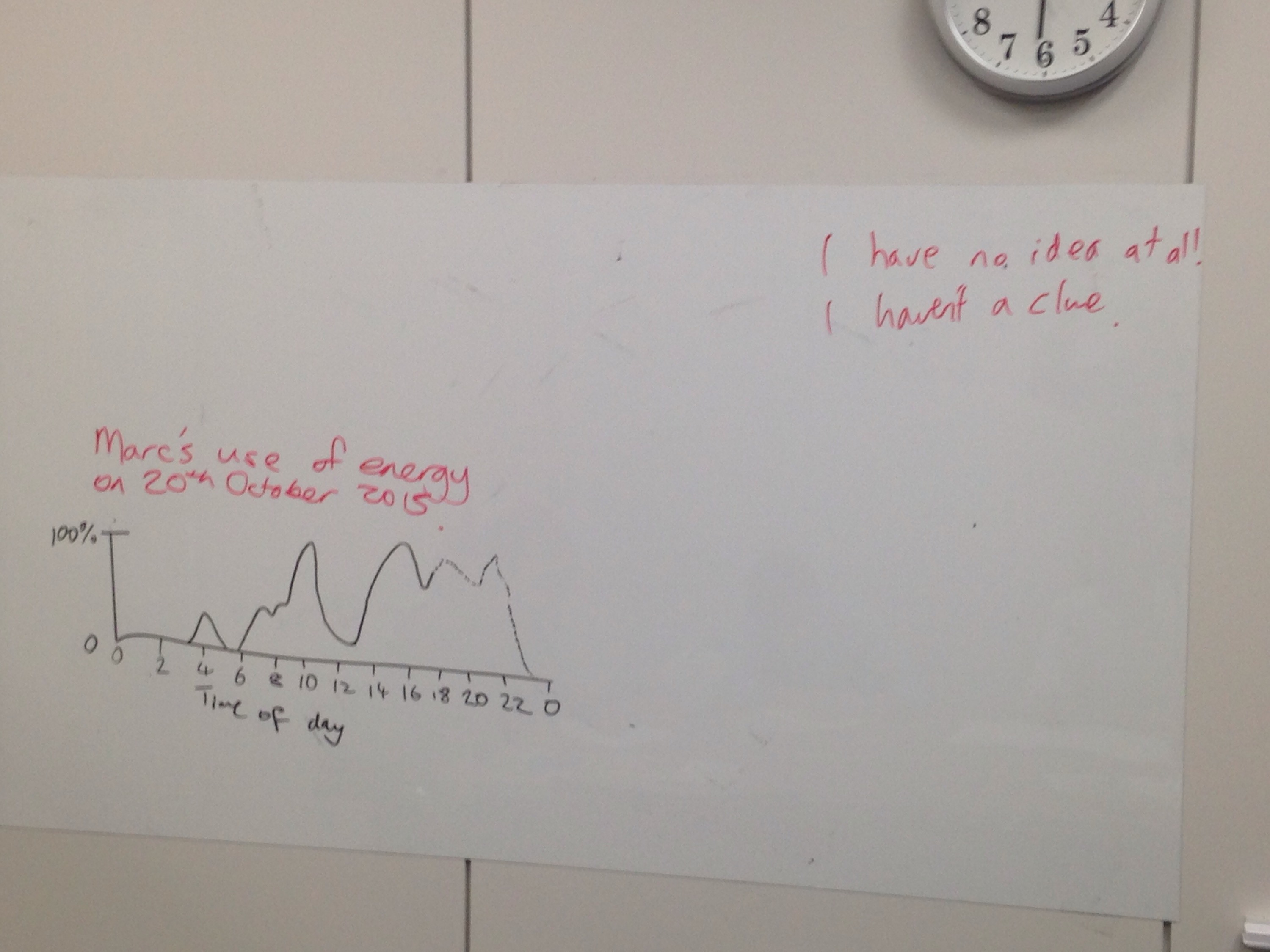 I drew a graph to show my own energy expended over the day and first had the learners speculate about what the graph was. (Hence the phrases on the right).
They came close by guessing sleep had something to do with it. I told them it was my energy expended then had them try to imagine what I had done. I gave feedback as to whether their answers were correct and provided written recasts of errors.
The three learners then drew their own graphs and did a three-way swap. They speculated on each other's activities and then received feedback.
Language raised here:
Collocations with the noun 'contract'.
One learner then came in late. I had the learners ask him questions to draw a graph of his energy use. This went well, with all four learners speaking a lot.
Another learner then came in. I set one learner as only listening and drawing and the other learners to find the latest learner's energy use in order to draw a graph within five minutes. He was rather taciturn and evasive so it was more difficult than some of them may have thought.
Next I focussed on question forms, particularly verb choice, an issue raised through the learners' language, then had them fill blanks on the board.
The final task was an extension exercise. I had them rank themselves according to how busy/active they are at weekends. I told them I was looking for more complexity in their language use. This raised a lot of chunks like 'hit the gym', 'check your blind spot', and 'develop a film'.
Finally I had the learners read a dreadful textbook dialogue so I could say we used it and cover myself. They then compared their weekend lifestyle to that of the main character in the dialogue.
What would I change?
I'd probably cut the three-way swap in the first independent activity and just have the learners speculate, perhaps giving them individual time limits for turn taking.
What's next?
Well, it's pop psychology in the textbook so I might see if I can get them to give each other the Myers-Briggs test. If not, it's more interesting ways to describe personality.