As regular readers know, I love phonology and anything to do with pronunciation and listening. I also have a need to make my learners aware of what happens in the stream of speech. They need to catch the intonation to be aware of any discourse functions, any attitudinal functions and, to the extent that they can be considered anything beyond rules of thumb, grammatical functions.
So, intonation graphs. Get the graph, draw the pitch and even write the words on the graph. Something like this.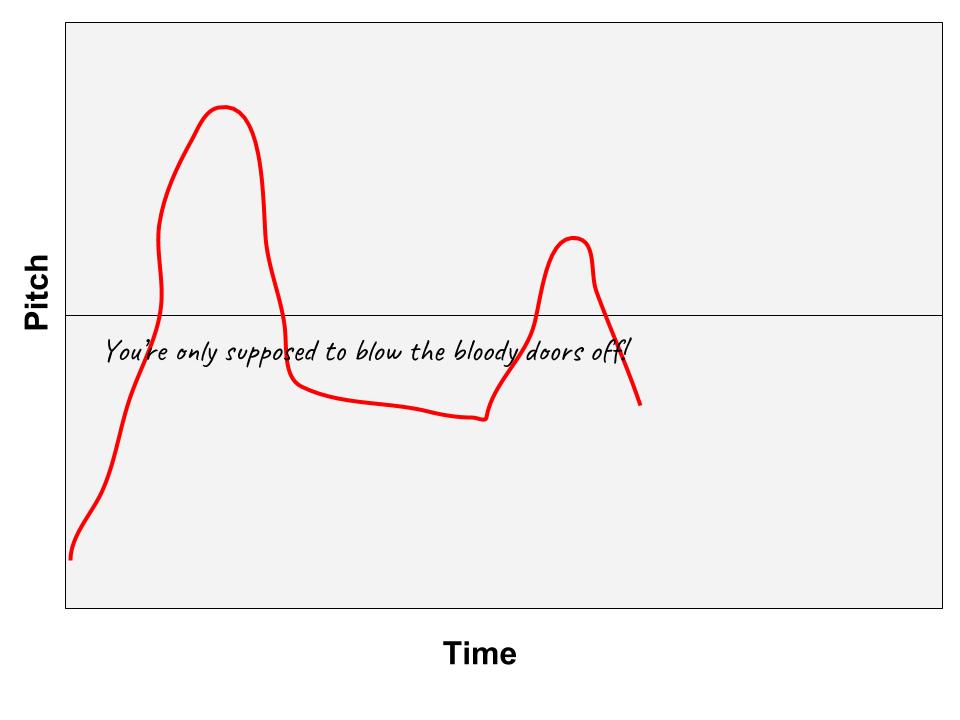 Get it here as a Word document or PDF.