You are in a classroom. There is a dais with a desk, behind which there is a blackboard. In front of you there are eight novices awaiting instruction.
I choose to engage the novices.
Go ahead.
Today, I have a plan. However, I am interested to know if you have a different plan. My plan can be for another day. Please imagine different situations that you and Rob or Vanessa (our regular Non-Player Characters) might be in. Use last week's lesson as a planning guide. If you need help, please ask me.
Roll D10>3 and D4<4 for successful engagement and +1 courage.
D10=7,
D4 falls off desk… =1.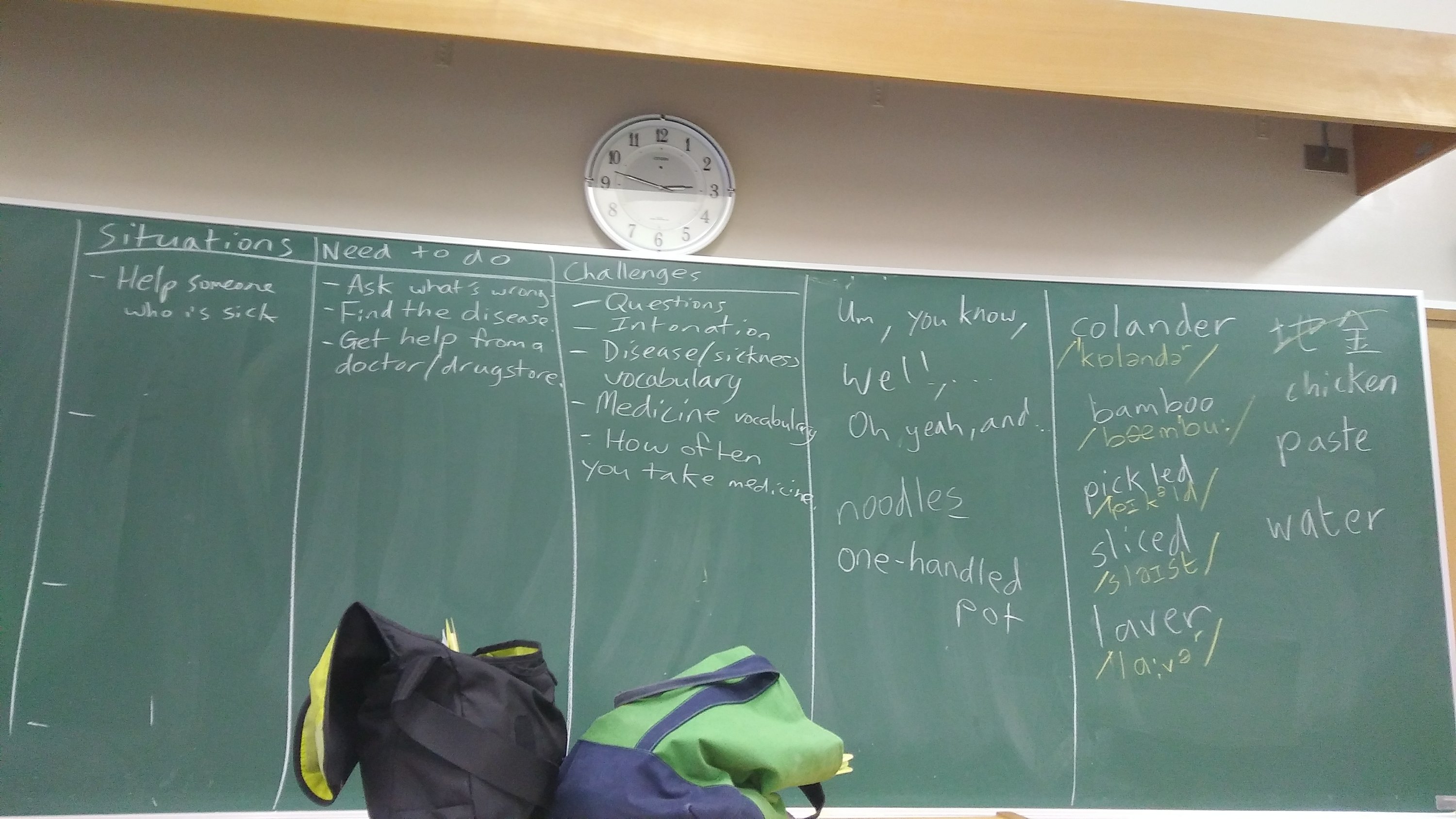 It went really well, actually. The students planned in two groups of 4. One group decided on explaining a road relay (and did very well indeed), and the other planned to teach how to make miso soup, which they underestimated the complexity of, but I see this as a good learning experience. I also think that by giving my students a metaphorical look behind the curtain that they can understand the success criteria for the tasks I create a bit better. I would still like a bit more linguistic complexity in their output, but today I am going to take this as a success.
XP +D6
D6=4.
Read Here be (Dungeons and) Dragons previous 'chapters': 1, 2, 3, 4, 5, 6, 7, 8, 9.